Graduation project Interior Architecture: creating spaces with food
Qiongge Yan is finishing her Master Interior Architecture (Corpo-real) in Zwolle. For her graduation project, she created a space from food. In a video, she tells us more about her way of integrating her early childhood memories in China into a spatial experience. She asked herself the questions: "What can I do with my food? Can my food be connected to my childhood memories?"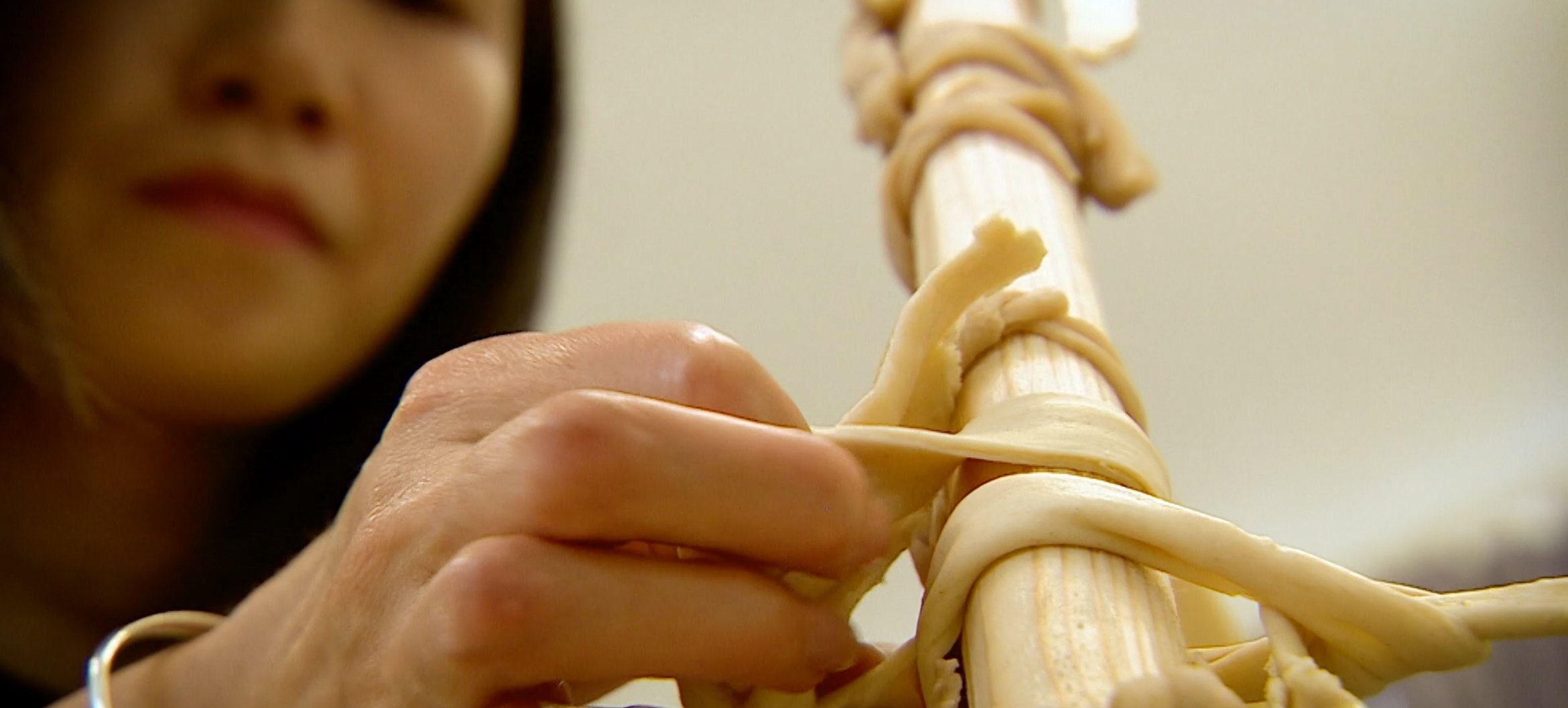 Due to the COVID-19 situation, Qiongge has spent a lot of time at home. She felt anxious every day and was feeling homesick. So, she tried to connect with her home in China through food. She continues: "We regularly make these noodles in my hometown. It's my mom's recipe. She would add salt and egg to the dough to make it more elastic. So, I tried to find out if this technique also works in using noodles in creating spaces."

Qiongge says that the master has changed her mind about interior architecture. She initially thought that interior architecture focused mostly on physical spaces, but now she believes that the mental aspect also plays a big role. Therefore, Qiongge decided that she wants to design spaces that not only focus on the physical aspect, but also on the mental aspect.
Watch Qiongge's story:
During the Master Interior Architecture at ArtEZ, you conduct research in the context of current societal developments. During this master's you do research where you not only dive into literature, but you also focus on interviews, observations, design-based research, and artistic methods. You're encouraged to think about urgent issues in our society and address societal trends through design. You learn to develop strategies that respond to our changing needs. And after you graduate, it's up to you as an interior architect to think about how our world should look like with your designs.
Discover more about Qiongge and her work at her portfolio page and at the Corpo-real website.

Learn more about the Master Interior Architecture (Corpo-real)