We live in a time of large-scale, fast and urgent transition, perhaps even in a world of crises. The Covid-19 pandemic has an immense impact on our societies. It increases social inequality, and has changed our perspective on health care and the way we travel or live together. Digital technology has slowly entered our living environments, and has become part of our daily lives and bodies.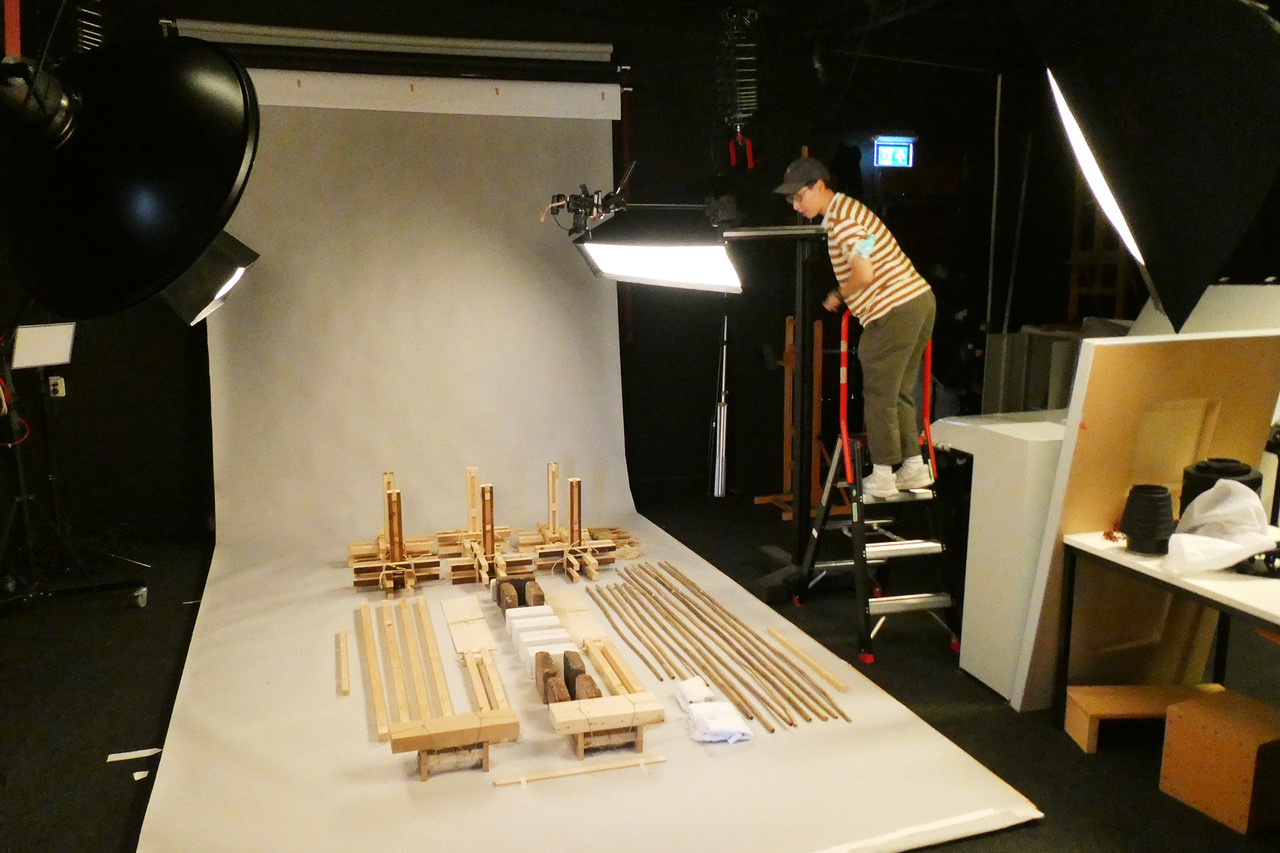 Curriculum
The Corpo-real Master's course is a two-year, full-time master programme in the field of Interior Architecture. During the first year of the course, you gather a lot of input and inspiration through a discourse programme, theory modules and various short skills workshops. You develop a theoretical research question, which is consolidated during the first half of the second year in the form of a written paper. At the same time, you are exploring and challenging your theory through artistic and practice-based research.
Engaging in urgent matters
Humanity has never changed as much as it has in the last 20 years: in social interactions, economic systems, our living environment in cities and neighbourhoods, and in the on-going process of globalisation. Add COVID-19 to today's reality of new unfolding social and political structures, immigration, gender issues, scientific and technological developments, and it becomes clear that we are challenged in the profoundest, most unheard-of ways.
As a Corpo-real master student, you are encouraged to reflect, discuss and act upon these urgent issues in a respectful and open environment. We believe that interior architects have a role and responsibility to identify societal trends and address these through design: students are able to examine behaviour and interrelations in spaces where people live and to develop strategies for responding to our changing needs.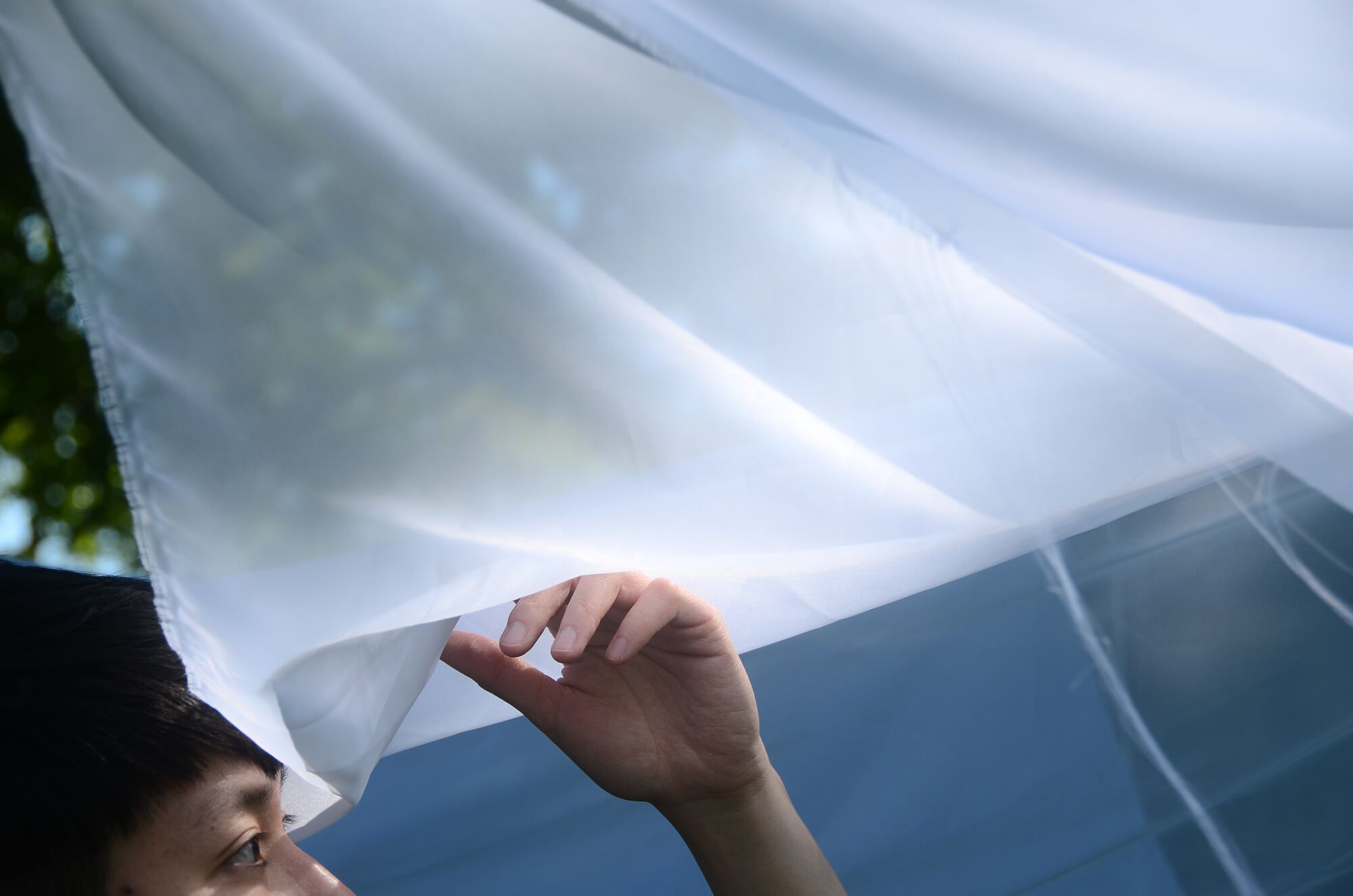 Research
The concept of research plays an important role in our Master Education. You will understand how to develop, explore or innovate practice. Researching sources, making good use of these sources, communicating what is uncovered and discovered, organizing dialogues and exhibitions are articulations of this goal. Imperative in the Corpo-real research practice is the synthesis of thinking, making and reflecting.
Curious? The research publications of the Corpo-real master students are published online on the platform ISSUU. Films of results of the various programme lines are regularly published on Vimeo and Youtube.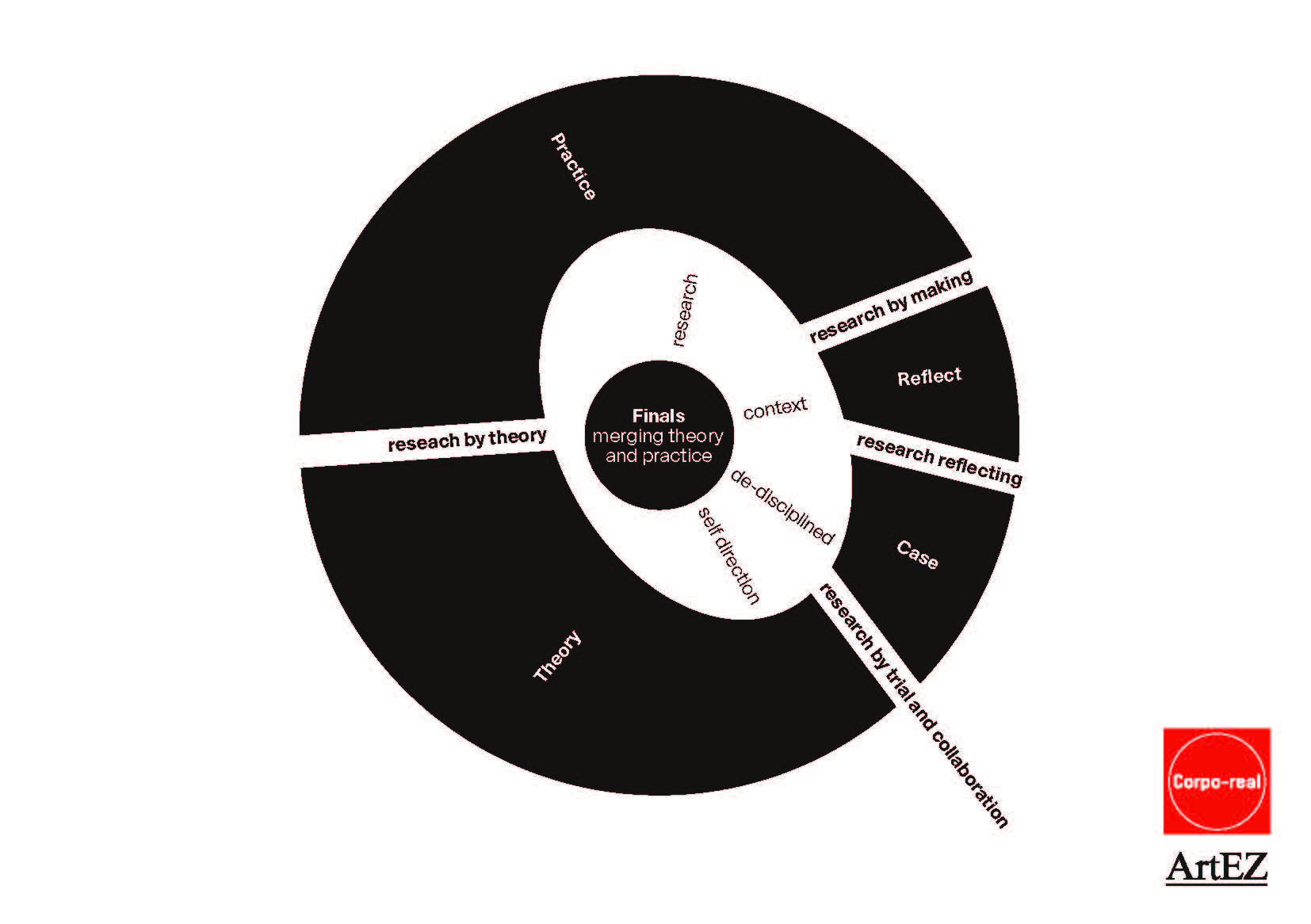 Intertwining theoretical and artistic research
Artistic and experimental research is interwoven through the entire Corpo-real programme: all practical lessons and projects are inextricably linked to your individual research project(s). In conducting research, processes of making, investigating, reflecting and critical introspection all come together. As such, the intertwining of theoretical and artistic research is a fundamental principle of the Corpo-real master Interior Architecture at ArtEZ. You dive into literature, but you also focus on interviews, observations, design-based research and artistic methods.
During the course, you will regularly encounter the five tracks that are developed in the context of research: Practice, Theory, Case, Reflect and Finals.