Academy Award and Thesis Award for students Graphic Design and Interior Architecture
Fine Art

Design

Architecture and...

ArtEZ Prizewinner
At the final exhibition of Art & Design Zwolle all graduating students show their work. Their final visual work also includes a thesis. At an art academy, graduation theses are often not comprised of bound-together A4 sheets, but they are much more often published as beautiful books. And they are worthy of a prize. Each year the Academy therefore awards the Academy Award to best project of the year, and the Thesis Award to the best Thesis of the year.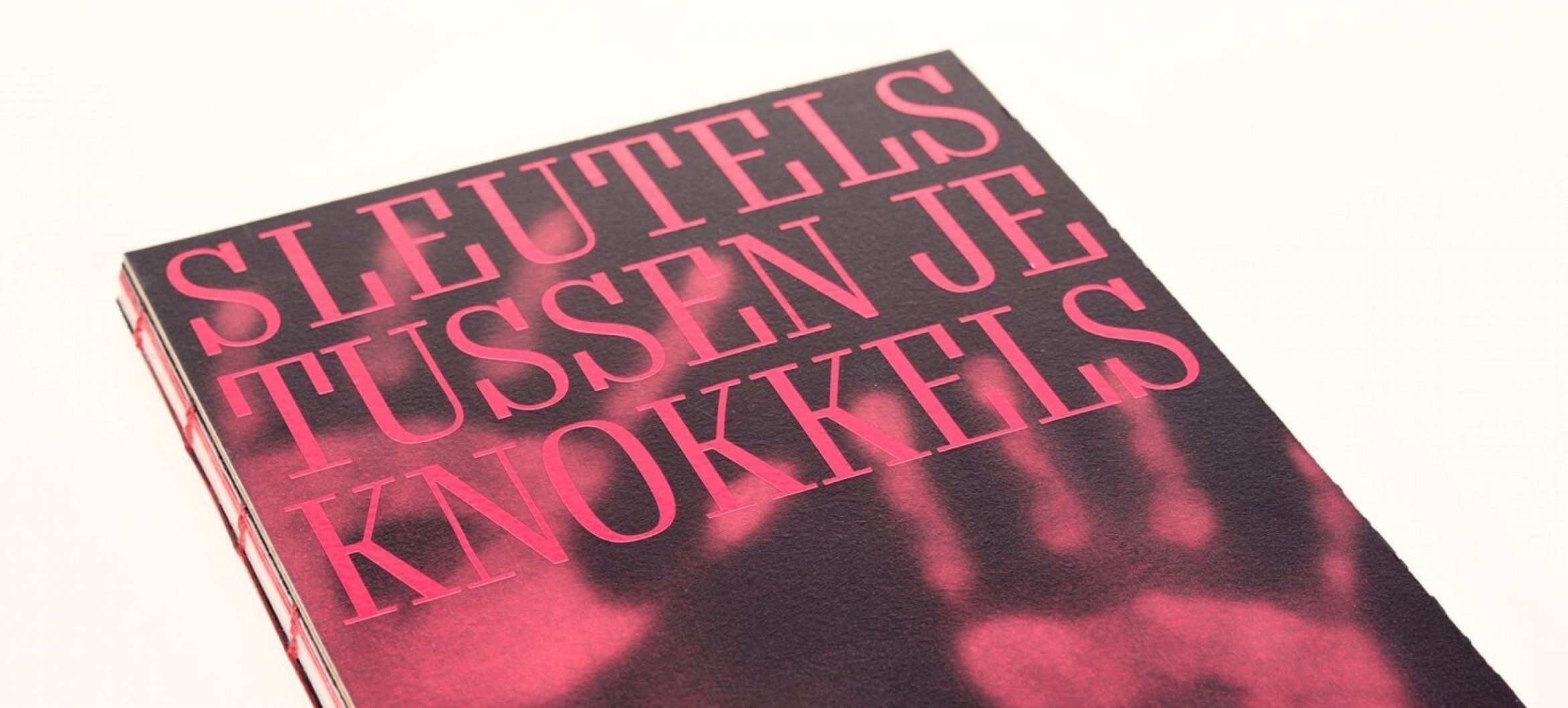 Criteria on which the Academy Award is selected include: social relevance and impact, visual quality, critical relevance, dialogue with the subject, surprising use of materials and an adequately elaborated research design. The criteria on which the Thesis Award is selected include: environmental focus, relevance, connection with one's own work and/or development, original angle of approach and elegance of language. From this year's promising selection, the following winners emerged.
Academy Award: Sabien Imming
Graduated from the bachelor Graphic Design. Title: SLEUTELS TUSSEN JE KNOKKELS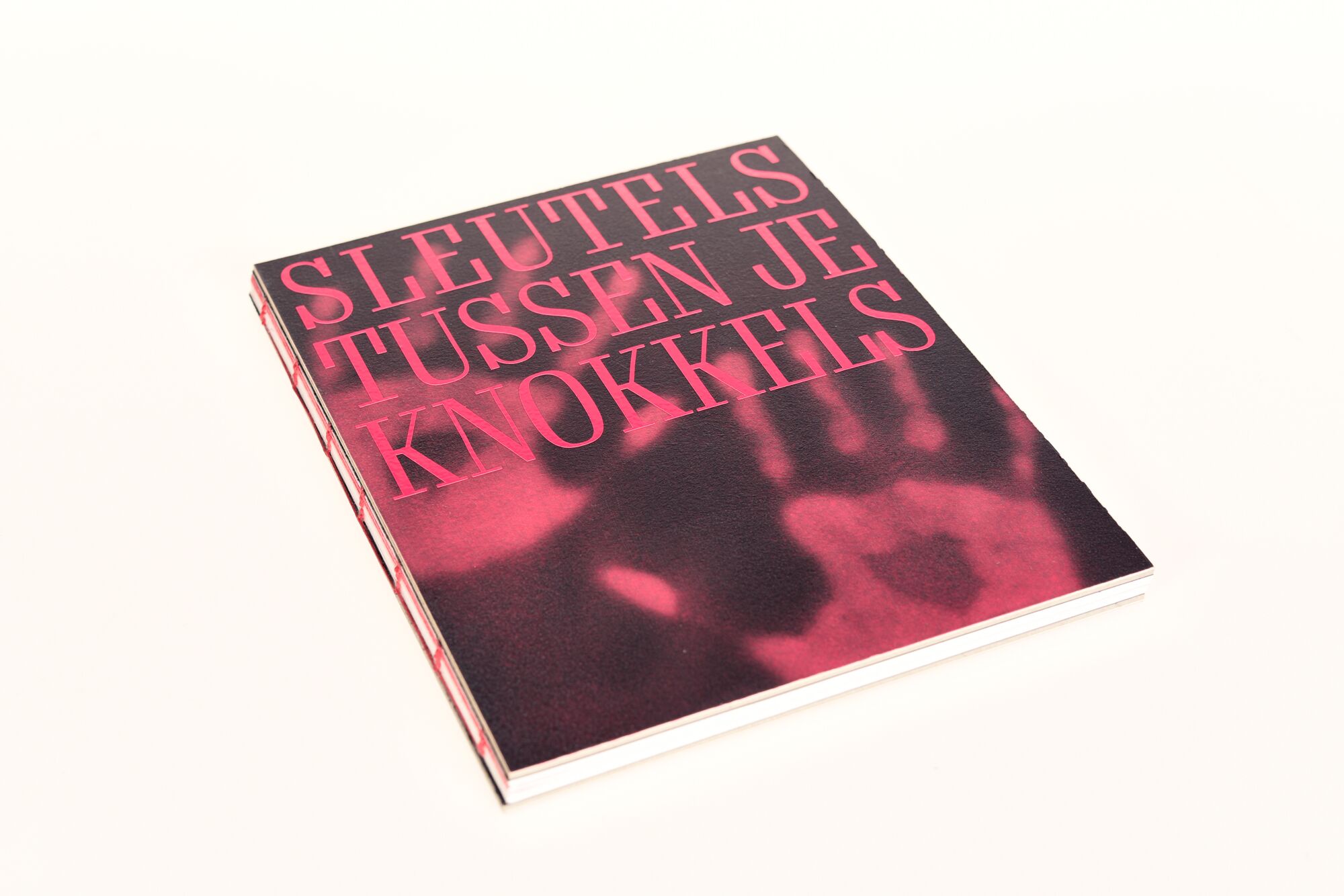 From the jury report: "On the basis of shocking personal experiences Sabien Imming takes us along various influences of image culture and stereotyping that all contribute to forms of sexual violence. In an impressive way she sheds light on the image of the objectification of women. Although her -justified- indignation is palpable in the text, she drives the reader to a collective sense of injustice and unease that does not polarize, but urges action. Her narrative is interwoven with clearly identifiable visual examples that are carefully placed and reinforce her argument. With this thesis, she demonstrates a great deal of control and agency over the subject and uses this skill to provide a powerful impetus for social debate."
Thesis Award: Siyao Yu
Graduated from the bachelor Interior Architecture. Title: HET ALTERNATIEF VOOR DE NON-PLACE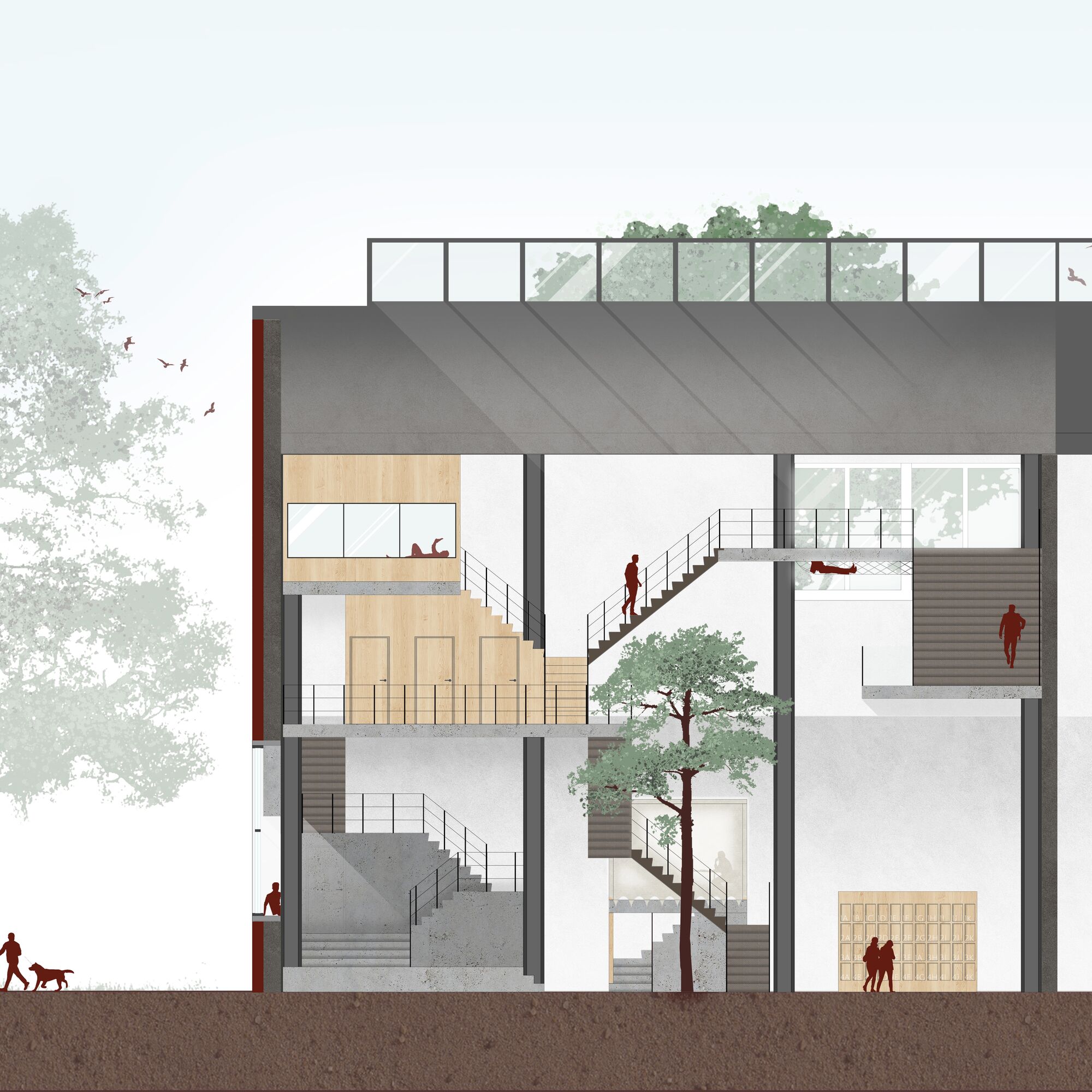 From the jury report: "The thesis starts from a personal story of "non-placement" against a multicultural background. Ragely, an analysis is made of a long-running development of globalization, commodification and non-identification on the basis of its manifestations within architecture. It reveals a deep understanding of the connection between late capitalist super-modernity and the conscious creation of the "non-place" as an instrument for its own propagation. Here Siyao Yu always makes the connection what this means for her as an individual and how she wants to respond to this by creating a new place for individuality and identity with her design. In doing so, she also makes clear what the systematic dismantling of cultural identity could mean for each individual, giving her thesis an extra dimension."
Nominations
In addition to the above winners, selected for the Academy Award and the Thesis Award were: Birgit ten Have, Iris Hoekstra, Dodde Schimmel, Hillianne Leupen, Mina Rassouli, Lisa Reilink, Amber Hyacinth, Carlyn Westerink, Valérie van Looij, Maria Bronsema. Also selected for the Thesis Award were: Launa Visser, Zoë Rullens, Sabien Imming, Mina Rassouli, Maren Smith, Sarah Vandercruysse, Johan Steller, Nicoline Goris.